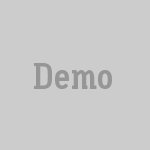 Randy Fields
Chairman and CEO
Mr. Fields is Chairman and Chief Executive Officer of Park City Group. Mr. Fields career reflects his strong entrepreneurial skills. Initially leveraging his educational experience, in the early 1970's, he established a financial and economic consulting firm called Fields Investment Group. He then co-founded Mrs. Fields Cookies with Debbi Fields, and served as its Chairman from 1978 to 1990. He purchased the software rights from Mrs. Fields Cookies and created Park City Group in 1990. Today, he continues to define the strategic direction of Park City Group, Inc. and shares his expertise and the collective experience through consulting and speaking, interviews, and guest lecturing engagements both in the retail industry as well as in the general business environment.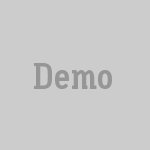 Robert W. Allen
Chief Executive Officer of Southern Belle Dairy
Mr. Allen was most recently Chief Executive Officer of Southern Belle Dairy where he established a leadership team to reposition the company and developed a position in the marketplace for the branding of its products. Prior to this, he was Executive Vice President of Borden, Inc. where he was recruited to turn around the largest and most troubled division of the Company. He is also the immediate past Chair of Kid Peace International, a $160 million non-profit agency assisting children in crises.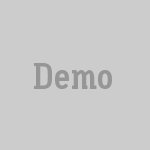 Ronald C. Hodge
Advisor to Delhaize America, LLC
Mr. Hodge is an advisor to Delhaize America, LLC, a role he transitioned into following his time as Delhaize America's Chief Executive Officer from March 2011 to October 2012. Prior to his work with Delhaize America, Mr. Hodge enjoyed a 31-year long career with Hannaford Bros. Co., during which he served in various executive roles, including Hannaford's Chief Executive Officer from 2001 to 2011. While leading the start-up of Hannaford's entry into upstate New York, Mr. Hodge was elected Chairman of the New York State Food Merchant's Association, and served on several Community Agency Boards of Directors.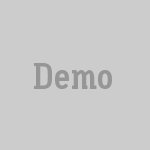 Peter Larkin
President and CEO of Larkin Consulting LLC
On January 1, 2020, after his retirement from the National Grocers Association, Peter Larkin established Larkin Consulting LLC. Calling on his years of experience in public affairs and trade association management, Larkin Consulting LLC represents clients in the food, beverage, retail grocery and technology industries. He also serves as a strategic advisor and leadership development consultant to trade associations.
On July 1, 2010 Larkin was named the president and chief executive officer of the National Grocers Association (NGA). NGA is the national trade association representing the retail and wholesale grocers that comprise the independent sector of the food distribution industry, representing over 0 billion in annual domestic sales. He also served as President of the NGA Research and Education Foundation.
Prior to joining N.G.A., Peter established his own government relations consulting firm, Larkin Public Affairs, in 2008. From 1996 to 2007 he was President and CEO of the California Grocers Association and served as the President of the CGA Educational Foundation.
From 1989 to 1996, Mr. Larkin was Vice President of State Government Relations and Environmental Affairs for the Food Marketing Institute (FMI) in Washington, DC. Prior to FMI, Mr. Larkin directed government and media relations programs for The Kroger Co. He also held similar positions with Philip Morris U.S.A. After earning a bachelor's degree in political science from the University of Vermont in 1976, he served as legislative assistant to U.S. Representative Donald Mitchell (R-NY).
Mr. Larkin serves as a director on the boards of the Park City Group, the Save Mart CARES Foundation and the Alzheimer's Association of the National Capitol Area. He also serves as an Advisory Board member of Alert Innovation and Viper EA. Previously he served on the National Cooperative Bank Board of Directors and Puricore PLC Board of Directors.