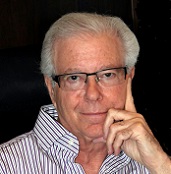 Randall K. (Randy) Fields is Chairman and CEO of Park City Group, Inc. a software and services company based in Salt Lake City, Utah. Mr. Fields is responsible for the strategic direction of Park City Group's suite of solutions.
In the early 1970′s, Mr. Fields established a financial and economic consulting firm named Fields Investment Group. He co-founded Mrs. Fields Cookies with Debbi Fields, and served as its Chairman from 1978 to 1990. During his tenure at Mrs. Fields Cookies, Fields pioneered the development of the Fresh Market Manager and ActionManager applications to provide innovative management solutions for the rapidly expanding business. Randy and Debbi Fields built the Mrs. Fields brand to more than 900 company-owned locations in 12 countries prior to its sale in 1993. Based on the acclaim surrounding Fields' use of technology in operating business environments, and the effectiveness of the software in producing superior benefits and results, Mr. Fields founded Park City Group in 1990.
Mr. Fields also co-founded the Mrs. Fields Children's Health Foundation and has served as a Director for several charitable institutions including the Primary Children's Hospital and the LDS Hospital in Salt Lake City. He is a contributing editor to Chief Executive Magazine, and has written extensively on the subject of using technology to solve business challenges. Articles regarding Fields' concepts, companies, and products have been featured in business publications such as Forbes, Business Week, INC Magazine, The Wall Street Journal, and Management Review, as well as computer and trade magazines including Computerworld, Information Week, PC Week, Network World, Datamation, RIS News and Chain Store Age Executive.
Mr. Fields holds both bachelor and masters degrees from Stanford University, where he was a Phi Beta Kappa, Danforth Fellow and National Science Foundation Fellow.
Historical Business Biography
When Mr. and Mrs. Fields married, Mr. Fields agreed with everyone that Debbi Fields made the best cookies ever. Mrs. Fields' special chocolate chip cookies became famous with Mr. Fields' business associates, who urged her to open a store and sell her specialty cookies. Consequently, on August 13, 1977, the first store opened in Palo Alto, California, near Stanford University. From that first store, Mrs. Fields Cookies has grown into an international institution with a reputation for exquisite taste and superior quality.
As the number of Mrs. Fields Cookies stores increased, Mrs. Fields concluded that the hour-to-hour management skills she used in her first store made the company successful, and must be implemented in each of the stores. The Company needed to meet this goal but still retain a flat company management structure. However, designing a flat-line management structure was thought to be very difficult; the objective would be to maintain the same high level of success realized in the first store in both product and management efficiency.
By 1984, Mr. Fields and Mr. Paul Quinn, Mrs. Fields Cookies' Vice President of Management Information Systems, had created a solution: Retail Operations Intelligence (ROI), an innovative computer software system. Simply stated, the system allowed store managers, district managers, and regional directors across the country to have daily contact with Mrs. Fields and the company's top administrative staff, via computer.
Additionally, the very first versions of Park City Group's perishables management applications were developed for the Mrs. Fields Cookies operation. Designing, implementing and having patents granted on the innovative aspects of the technology, this software that helped to make Mrs. Fields a successful company has been enhanced with state of the art technology and is available to the retail market.
Faced with the daunting task of accurately forecasting product demand in a low margin business, with a short shelf-life product (2 hours), Mr. Fields and his team built a solution that has incredible applicability to today's supermarkets, convenience stores and specialty retailers. Using Retail Operations Intelligence automation, district and regional managers reduced administrative paperwork by 60% to 70%. Consequently, the store managers were freed from the back office to concentrate on driving sales and developing skills within their sales teams.
The success of Retail Operations Intelligence software at Mrs. Fields Cookies generated widespread interest in the product from the business community. In May 1990, Riverview Software Group was spun off as a separate, privately held company from Mrs. Fields Inc. and became known as the Park City Group. Today's retailers are faced with intense competitive pressures from 'value retailers' for their very existence and Park City Group's solutions together provide the only end-to-end supply chain solutions in the market today.